HARROWSMITH-VERONA PASTORAL CHARGE
UNITED CHURCH OF CANADA
Worship Time:  10 a.m at Trinity, Verona
Office Phone: 613-372-2525 or 613-374-2777
Minister: The Rev'd. Catherine Oxenford-Grant
613-246-7287
Email: cat.oxenfordgrant@gmail.com
Retired Voluntary Minister: The Rev'd. Ian MacKay
Licensed Lay Worship Leader: Sheila Anthony
Office Administrator: Rebecca Peters
Director of Music:  Stan Stinchcombe
Website:  www.h-vpastoralcharge.org
e-mail:  office@h-vpastoralcharge.org
The Mission of Trinity United Church is to be
the ears, eyes, feet, hands and heart of Christ in the
Harrowsmith-Verona area and in the world.
December 16, 2018
Advent III
Lay Reader:  Beatrice Moffitt
Prelude:  Offertoire No. 5 (Guilmant)
Welcome and Announcements:
We Come to Worship
Introit:  Don't Be Afraid
Lighting the Christ Candle: (Responsively)
One: Jesus said," I am the light of the world. Whoever follows me will never walk in darkness, but will have the light of life." ( John 8:12)
All: The light shines in the darkness and the darkness will never overcome it.
Call to Worship: (Responsively)
One: Sing praises to God on high, for glorious are God's works.
All: sing praises to the ends of the earth.
One: Shout and sing for joy, O people of God.
All: for great is the Holy One in our midst, blessed is the one who comes to dwell among us.
Opening Prayer: ( Unison)
Come, Holy God, as we seek you. Encircle us with your love. Bless us with your presence. Surround us with your grace. Fill us with the living flame of your Spirit. Amen.
Words of Assurance:
One: God says, " You are my people, and I love you. I will never give up on you." God forgives us, and gives new hope and courage to follow Christ's way.
All: Thanks be to God for courage and for hope!
*Opening Hymn: VU # 64 " O Little Town of Bethlehem"
Ministry of Music:  Do You Hear What I Hear
We Give Back
Food Bank Collection:
The Offering:
*OFFERTORY HYMN:  VU # 541 "Praise God, From Whom All Blessings Flow"
Praise God, from whom all blessings flow; praise, God, all creatures high and low; give thanks to God in love made known: Creator, Word, and Spirit, One.
*Offering Prayer: (Responsively)
One: When we reach out in love and understanding to others,
All: Joy is your gift to us.
One: When we answer your Gospel in our giving,
All: Joy is your gift to us.
One: When we pledge ourselves to your direction,
All: Joy is your gift to us.
   Amen.
Lighting the Advent Candle: The Candle of Joy<![if !vml]>
<![endif]>
Hymn: VU # 7 Vs. 3  (please remain seated)
Reflection
The Lord's Prayer:
Our Father, who art in heaven, hallowed be Thy Name. Thy kingdom come, thy will be done, on earth as it is in heaven.
Give us this day our daily bread, and forgive us our trespasses as we forgive those who trespass against us. And lead us not into temptation, but deliver us from evil; For thine is the kingdom and the power and the glory, For ever and ever.  Amen.
We Listen
Scripture Reading:
Epistle: 1 Thessalonians 5: 16-24 (Paul describes the attitudes of Advent)
Sunday School Christmas presentation
We Pray
Hymn: VU # 411 "O God We Call" (please remain seated)
Prayers of the People:
We are Sent Forth
*Closing Hymn: VU # 59 " Joy to the World"
*CHORAL BENEDICTION "Go Now in Peace" – Besig/Price
Go now in peace. Never be afraid.
God will go with you each hour of every day.
Go now in faith, steadfast, strong and true.
Know God will guide you in all you do.
Go now in love, and show you believe.
Reach out to others so all the world can see.
God will be there watching us in love.
Go now in peace, in faith, and in love.
POSTLUDE:  Noel Ecossais (Guilmant)
(Note: "*" You are invited to stand)
Lay Reader for December 23rd:  Marg Smith
<![if !vml]>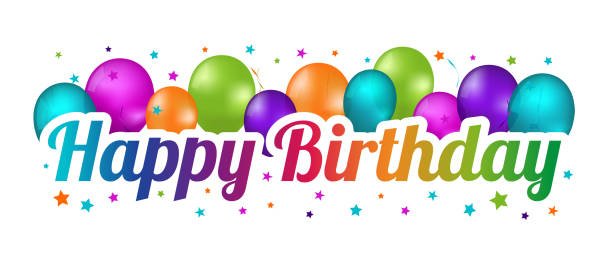 <![endif]>
Inez Dartt   December 2nd
Dianne Vickery   December 21st
Mary Barr   December 24th
Weekday Services: Tuesdays from 4:00 - 4:45 p.m.  All are welcome. For more info please contact the office
613 374-2777
Fellowship:  Please join us for lunch following the service today.
Christmas Food Hampers:  Packing of the hampers will take place on December 19th and 20th.  Thank you for your help in this important outreach.
Frontenac Women's Chorus:  Would like to welcome new members – in particular, first sopranos – for our January term on Monday.  An ability to read music is very much advised.  Please contact Patty at kpatty.smith@gmail.com for an informal chat audition if you are interested in joining our super friendly group.
UCW Meeting:  There will be no UCW meeting on December 26th.  The next meeting will be held on January 23rd