HARROWSMITH-VERONA PASTORAL CHARGE
UNITED CHURCH OF CANADA
Worship Time:  10 a.m at Trinity, Verona
Office Phone: 613-372-2525 or 613-374-2777
Minister: The Rev'd. Catherine Oxenford-Grant   613-246-7287
Email: cat.oxenfordgrant@gmail.com
Retired Voluntary Minister: The Rev'd. Ian MacKay
Licensed Lay Worship Leader: Sheila Anthony
Office Administrator: Rebecca Peters
Director of Music:  Stan Stinchcombe
Website:  www.h-vpastoralcharge.org    e-mail:  office@h-vpastoralcharge.org
The Mission of Trinity United Church is to be
the ears, eyes, feet, hands and heart of Christ in the
Harrowsmith-Verona area and in the world
July 21, 2019
Pentecost 6
Lay Reader:  Glenda Turner
Prelude:  
Welcome and Announcements:
We Come to Worship
Introit:
Lighting the Christ Candle: (Responsively)
One: Jesus said, "I am the light of the world. Whoever follows me will never walk in darkness, but will have the light of Life." ( John 8:12)
All: The light shines in the darkness and the darkness will never overcome it.  
Call to Worship: (Responsively)
One: Here today there is love, freely available to all. Not our human loving, fragile and intermittent, but God's supreme love.
All: May a joyful noise to the Lord, all the earth, break forth into joyous songs of praise.
One: Here today is love, higher than our loftiest hopes, deeper than the immensities of time and space, God's inclusive love.
All: Let the seas roar their praise. Let the rivers clap their hands and the hills sing together their happiness.
One: The joy of the living Christ Jesus be with you all.
All: And also with you.
Opening Prayer: (Unison)
Creator God, all creation is your handiwork: your touch gives life to all that is. You who shape and form us by the breath of your Spirit and the touch of your grace, you alone are able to call forth from the depths of our being the beauty of your Spirit in us. May we in this celebration, surrender more deeply to your loving touch, as you fashion and form your heart's desire in us. This we pray in your Spirit. Amen.
Words of Assurance:
One: God says to us: "Be still and know that I am with you." May we be open to Christ's presence within and around us, for in God's presence, we are whole, we are holy.
All: Thanks be to God. Amen.
*Opening Hymn:  VU #258 "O World of God"
Ministry of Music: Summer Choir
We Give Back
Food Bank Collection:
The Offering:
*OFFERTORY HYMN:  VU #542 "We Give You But Your Own"
We give you but your own, what-e'er the gift may be; all that we have is yours alone, we give it gratefully.
Prayer: (Unison)
Gracious God, we bring these gifts as symbols of our openness to your Spirit of truth and love, your Spirit of justice and peace, your Spirit of life stirring within us and our world: in Christ's name, we pray. Amen.
Something to Ponder:  Not as different as you think!
The Lord's Prayer: (Unison)
Our Father, who art in heaven, hallowed be Thy Name. Thy kingdom come, thy will be done, on earth as it is in heaven.
Give us this day our daily bread, and forgive us our trespasses as we forgive those who trespass against us. And lead us not into temptation, but deliver us from evil; For thine is the kingdom and the power and the glory, For ever and ever.  Amen.
*Hymn VU #506 "Take My Life and Let It Be"
We Listen
Minute for Mission:
Helping Cubans
in Times of Trouble
For more than two decades, food delivery tricycles supported by United Church Mission & Service partner, the Christian Centre for Reflection and Dialogue (CCRD), have carried meals to elderly and infirm residents in Cárdenas, Cuba. CCRD grows, prepares, and delivers food to more than 100 people every day.
Established in 1991, the centre supports churches in their work of social assistance and sustainable development. It is a space for Christians in Cuba to work together with others to support and help Cuban people in need.
When Hurricane Irma struck Cárdenas in September 2017, the people served by the CCRD food delivery program found themselves vulnerable in another way. Their homes were among those seriously damaged by the strong winds and heavy rain that came with the storm.
With financial contributions from the people of The United Church of Canada, CCRD provided new windows and doors—and, in a few cases, new houses—to people in need. Beneficiaries of CCRD's agricultural training programs received seeds and tools to replace what they lost.
Each year, CCRD also hosts several groups of United Church people who want to learn more about Cuba and the church's work there for justice and inclusion.
Your contributions to Mission & Service help keep training programs and food programs going. And your support to ongoing United Church emergency appeals allows partners to respond in times of trouble.
If Mission & Service giving is already a regular part of your life, thank you so much! If you have not given, please join me in making Mission & Service giving a regular part of your life of faith. Loving our neighbour is at the heart of our Mission & Service.
Scripture Readings:
Responsive Psalm #98 VU (Pg. 818) (Sing to God a new song)
Old Testament:  Jeremiah 18:1-11  (The potter and the clay)
Following the reading:
Reader: The Spirit speaks and we listen.
All: God, let our hearts be moved.
Message:  "Reshaped by Hope"
Time for silent reflection
We Pray
Hymn: VU #400 "Lord, Listen to Your Children Praying" ( sung once)
Prayers of the People:
We are Sent Forth
*Closing Hymn:  VU #713 "I See a New Heaven"
*Commissioning and Benediction
*CHORAL BENEDICTION "Go Now in Peace" – Besig/Price
Go now in peace. Never be afraid.
God will go with you each hour of every day.
Go now in faith, steadfast, strong and true.
Know God will guide you in all you do.
Go now in love, and show you believe.
Reach out to others so all the world can see.
God will be there watching us in love.
Go now in peace, in faith, and in love.
POSTLUDE:  
(Note: "*" You are invited to stand)
Worship Leader for July 28th:
Ian MacKay
Lay Reader for July 28th:
Linda Brown
<![if !vml]>
<![endif]>
Happy Birthday to you; may God's richest         
blessings sHine upon you
              Frank Goodfellow       July 11th
              Ruth Brown                  July 15th
             Clarence Shepherd      July 16th
Weekday Services:  Tuesdays from 4:00 - 4:45 p.m.  All are welcome. For more info please contact the office 613-374-2777
Sunday Sermons On-Line:  Our sermons are now available online at "www.h-vpastoralcharge.org". We also have CDs please contact Don Coleman at 613-483-2450 if you would like one.
Event:  Harrowsmith Free Methodist Church is hosting their 100th Anniversary Concerts, open to the public to attend.  The next one is taking place today July 21st.  Performing are "The Daughters of the King," as well as "The Old Hims."  These concerts are all being held outdoors so please bring your own lawn chair if you wish to attend   Freewill offering.  Refreshments served.
Frontenac Repair Café:  The repair café connects people who have broken items with community volunteers who have the tools and experience to help fix them.  Fixers are available to help repair sewing machines or electronics, do clothing repairs both by hand or machine, and repair bicycles.  If you have an item you would like to have looked at, these events are free.  The next one is being held in Ompah at the Community Centre (10200 Hwy 509) from 2-4:30pm.  Other locations available as well every fourth Sunday of the month (one location per month).
Looking Ahead – Community Luncheon:  Join us for the annual community luncheon at the Grace Centre (4295 Stage Coach Road, Sydenham) on Wednesday August 21st served at 12:00 – 1:30pm.  Roast beef, salads, desserts, door prizes, and performance by Jessica Wedden and Jon McLurg.  Transportation available for those in need.  For more information or to book your spot, call Joanne at 613-376-6477 ext 303.
<![if !vml]>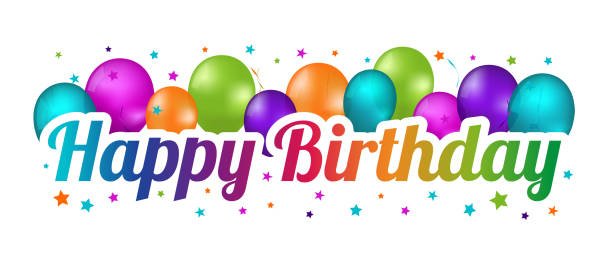 <![endif]>