HARROWSMITH-VERONA PASTORAL CHARGE
TRINITY UNITED CHURCH
Minister:  The Rev'd. Catherine Oxenford-Grant
Worship Leader:  The Rev'd. Ian Mackay
Organist:  Stan Stinchcombe
Office Phone: 613-374-2777
 Web: www.h-vpastoralcharge.org
e-mail: office@h-vpastoralcharge.org
Sunday, Nov. 17, 2019
Worship Leader:  Ian Mackay
Lay Reader: Muriel York 
ORGAN PRELUDE:  Trumpet Voluntary (Bennett)
GREETINGS AND ANNOUNCEMENTS
SCRIPTURE SENTENCES AND LIGHTING THE CHRIST CANDLE
CHORAL INTROIT:  Be Still and Know
LITANY OF APPROACH
One:  God is ready to answer us even before we ask.
          God is eager to listen even before we speak.
All:    We will sing our hymns of praise.
          We will proclaim the good news of the gospel.
One:  Be glad!  Rejoice in all that God is doing.
          Welcome the new heaven and earth God has planned
All:    We worship God with great joy and delight.
          We welcome God's healing touch in our midst.
**HYMN:  The Living God Be Praised………………………………………#255
PRAYER OF APPROACH  (unison)
O God, our strength and our salvation, there are no words large enough to praise you.  No response by us can match the love you have shown us.  Gather us now in your warm embrace that our faith may be renewed and our work empowered to the honour and glory of your holy name.    Amen.
MINISTRY OF MUSIC:  I Saw the Rich Ones
FOOD BANK COLLECTION
OFFERING
**DEDICATION OF THE OFFERING:  (Communion)…………………….#149
You meet us where we work and live,
Inviting us to put You first.
You give your Word to quench our thirst,
That blest, we also learn to give.
You call your church to act above
The standards of an anxious world,
That through our faith may be unfurled
 A witness to your steadfast love.
OFFERTORY PRAYER   (unison)
We rejoice, O God, in the new world you are creating around us and within us.  We give thanks for the joy we find in the church.  It is our intention to share this joy, to proclaim your Word and to work enthusiastically for a world where your love reigns.  To these ends, we dedicate our offerings.  Amen.
CHILDREN'S TIME
THE LORD'S PRAYER
CHILDREN'S HYMN:  Jesus, Bids Us Shine…………………………………#585
MINUTE FOR MISSION
Adventure Camp
Our gifts for Mission & Service provide opportunities for children to explore how they can change the world one step at a time.
High Country United Church in Mono, Ontario, became a place of fun and laughter when it hosted the GO Project Adventure Camp for children in Grades 2 to 7. Children explored their faith and justice through unique service projects. One program involved shopping at a local grocery store and then delivering the food and diapers to the Orangeville Food Bank. Participants' eyes were opened to what it means to need a food bank in their community.
This program is presented as a day camp experience with trained camp staff facilitating. It offers fun camp experiences, such as games, songs, crafts, small groups, delicious food, and a fun time in a safe, intentional community. It is a great way to engage the children of your congregation in what it means to be called to love our neighbours.
Thank you for your gifts for Mission & Service that provide opportunities for children to explore faith in a fun and safe environment.
If Mission & Service giving is already a regular part of your life, thank you so much! If you have not given, please join me in making Mission & Service giving a regular part of your life of faith. Loving our neighbour is at the heart of our Mission & Service.
GOSPEL:  Luke 21:5 – 19
**HYMN:  Precious Lord, Take my Hand………………………………….#670
SERMON:  "On Facing End Times!"   
                    

     

vs.

 

3

    

(sung seated)

     
PASTORAL PRAYER
**HYMN:  My Life Flows On……………………………………………………#716
BENEDICTION
**SENDING FORTH:  Go In Peace 
Go in peace and the peace of God be with you this day.
Go in peace and the peace of God be with you alway.
Celebrate and share the joy! Celebrate new Life!
Go in peace and the peace of God be with you alway.
ORGAN POSTLUDE:  Invention 8 (J.S. Bach)
(Note:  "**" Please stand if you are able)
Worship Leader for November 24th:
Catherine Oxenford-Grant
Lay Reader for November 24th:
Carl Turner
<![if !vml]>
<![endif]>
Bill Spain  November 14th
Jean Clair  November 14th
Maryl Hughes  November 18th
Norm Kennedy  November 22nd
Eileen Manson  November 24th
May God's richest blessings shine upon you!
Weekday Services:  Tuesdays from 4:00 - 4:45 p.m.  All are welcome. For more info please contact the office 613-374-2777
Thank You:  The Trinity Quilters would like to thank all those members of the Trinity congregation who joined us in making the "Harvest of Quilts" show such a success:  to our luncheon helpers, Diane Revill, Jane Mackay, Glenda Turner, John McDougall and Amber Tryon;  to our ticket sellers, Darlene Nicol, Marg Smith, Jean and Carl Pritchard, Dorothy Forbes, Wendy Frank, Marilyn Duffe and Wanda Asselstine; to the clean-up/moving crew, Ralph McInnes and Ian Mackay; and finally to Carl Turner, our "do-everything" guy.  Many thanks to all of you!  You will be pleased to hear that the Trinity Quilters will be making a donation of $1,500.00 to Trinity United Church from the proceeds of the Quilt Show.
Blessing Box:  Will be circulated today!  The proceeds will be going towards the Kingston Health Science Centre for medical equipment.  We will be collecting for the next 5 months.
Looking Ahead:  Christmas hampers are coming up.  Please keep this ministry in mind and watch for further announcements.
Board Meeting:  Please note the next board meeting is scheduled for Monday November 25th at 7pm.
Turkey Dinner:  Parham United Church hosts their annual turkey dinner in the CE Centre this Saturday November 23rd from 5 7pm.  Adults $15.00, $6.00 for kids ages 6-12; and a family rate of $30.00.  All welcome to attend.
Ecumenical Event:  Come to the country for a fun musical time.  A pre-Christmas musical spiritual event will be held at St. James Major Catholic Church Hall (14608 Hwy 38 Sharbot Lake) at 2pm on Sunday December 8th.  It is hosted by all the area churches (Anglican, United, Praise Church, Free Methodist, Pentecostal and Catholic).  Finger food refreshments will be served.  Volunteer folks are sought to bring music, songs, readings of poems.  Please contact organizer Pastor Mark Hudson (613-279-2267) to arrange to take part, or for more information. 
Church Request:  Stamps, pop tabs, large plastic milk bags (but not Reid Riverside bags), Canadian Tire money.  We are no longer collecting the tin cans.
South Frontenac Community Services Food Bank Request: cereal, granola bars, rice, soda crackers, canned meat, peanut butter, Jam, fruit cups, individual apple sauce, canned tomatoes, toilet paper.
UCW:  The next UCW meeting is scheduled for Wednesday November 27th at 1pm.  We meet on the 4th Wednesday of every month.  Every woman is welcome to attend.
101 Nativity Exhibit:  To start your Christmas celebrations, please plan on attending the 9th annual 101 Nativity display held at Cole Lake Free Methodist Church (in Godfrey).
<![if !vml]>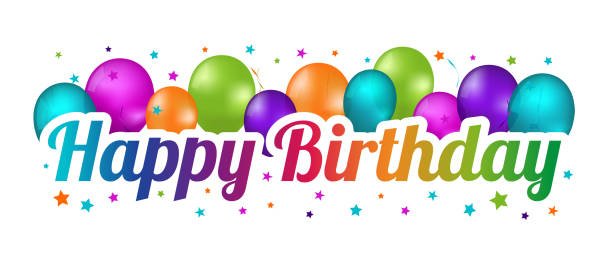 <![endif]>
Christmas Concert:  The Frontenac Women's Chorus presents "A Christmas Landscape" on Saturday November 30th at 7:30pm here at the church.  Admission by donation ($10+ suggested).  Guest soloists will be Mara Shaw, cello; Jan LeClair, accordion; and Doug Handforth, violin.